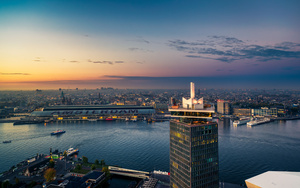 heliAMS.com
HeliAMS was founded in 2015 to offer helicopter flights above Amsterdam. We want people to experience how beautiful Amsterdam, its surrounding areas, the Zaanse Schans and the flower fields are from above.
HeliAMS B.V. is a privately owned and operated company.
The very best helicopters and pilots
Our aircraft is a state-of-the-art Eurocopter EC120 Colibri helicopter. This single-engined helicopter undergoes a strict regime of maintenance inspections, which includes daily pre-flight checks, maintenance after every 30 & 50 hours of flight time, and deeper inspections every two years.
Our experienced pilots carry out a thorough regime of regular training and testing, and when not conducting charters and tours can also be found working as helicopter flight instructors and examiners
General characteristics
Manufacturer: Eurocopter (now Airbus Helicopters)
Powerplant: 1 × Turbomeca Arrius 2F turboshaft, 376 kW (504 shp)
Crew: 1 or 2 pilots
Capacity: 4 passengers
Length: 9.6 m (31 ft 5 in)
Height: 3.4 m (11 ft 2 in)
Rotor diameter: 10.0 m (32 ft 8 in)
Tail rotor diameter: 1.0 m (3 ft 3 in)
Empty weight: 991 kg (2,185 lb)
Performance
Maximum speed: 278 km/h (150 knots, 172 mph)
Cruise speed: 223 km/h (120 knots, 138 mph)
Range: 710 km (383 nm, 440 mi)
Service ceiling: 5,182 m (17,000 ft)
Rate of climb: 5.84 m/s (1,150 ft/min)
Fuel capacity: 406 litres
Fuel consumption: 115.1 litres/hour